6 tips for attracting younger applicants
9/28/2021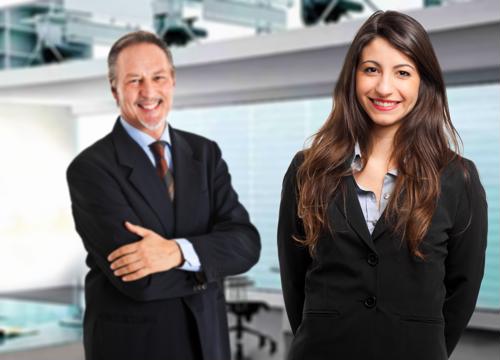 Young workers are the future — so if you aren't brainstorming ideas to get them through your doors, you're certainly missing out. Here are a few ways to attract younger applicants to your company.
1) Start with an open mind
According to HR Zone, it may be helpful — both for employees and young job seekers — to overlook traditional hiring benchmarks like experience or education. Although these things are necessary for certain positions, they can severely limit your candidate pool — and they can also intimidate younger workers who may not have had the time or opportunity to achieve these goals yet. To keep from missing out on a great worker just because they don't check every box, consider being more flexible with your job requirements.
2) Don't use tech buzzwords
Some companies assume that, because they're targeting younger applicants, technology will be all the rage. Although young workers appreciate a high-tech environment, they don't want buzzwords — they want actual solutions that improve efficiency, productivity and job satisfaction in measurable ways. Avoid the urge to sound overly tech-savvy in your job descriptions and interviews, and instead focus on actually using technology to your advantage.
3) Be smart about flexibility
Although young workers put a high value on flexibility, from "work at home Fridays" to shifts they can pick and choose, this doesn't mean you have to go fully remote just to get their attention. Instead, be smart about flexibility and offer options that benefit both you and your potential employees. This is a good way to show potential employees that you're willing to compromise — all without hurting your bottom line.
4) Offer them your trust
According to Forbes, "Millennials want to be challenged and trusted." These young workers aren't looking for a company that treats them differently because of their age; they're looking for chances to be respected as individuals and rewarded for the work they do. It's also important to give them concrete evidence of your trust — since some companies expect younger workers to be lazy, unreliable, tech-crazy or entitled. Show them you won't judge them based on their generation's reputation, and they'll be more comfortable creating a fresh reputation for themselves inside your company.
5) Let them use their skills
Young workers want a chance to spread their wings. If they come into your organization with a list of skills they're particularly proud of, let them put those skills to work — even in ways that don't necessarily fit their job description. For example, if they're passionate about graphic design but aren't in a creative position, give them a chance to develop the logo for a project their team is working on.
6) Help them grow
Although you should approach the hiring process with an open mind, it's also important to plan on teaching younger workers some necessary skills. This shows them that you're invested in their personal and professional growth, but it also gives you the opportunity to make sure they're doing things correctly from the very beginning. Look at them as blank slates, ready to learn new ways of supporting your company.