7 ways to stand out during peak hiring season
9/27/2021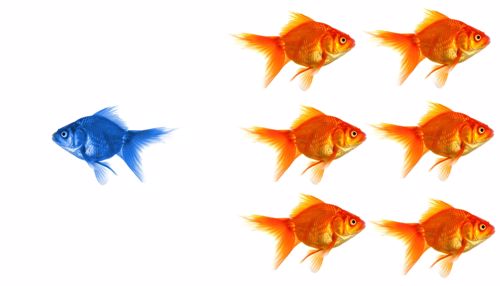 Peak hiring season is a busy time for employers and job seekers alike. With competition on the rise and companies scrambling to fill vital positions, it's more important than ever to make sure you end up with those applications instead of losing valuable workers to other organizations.
While some elements of a job seeker's decision may be out of your control, you can improve your chances of building a strong candidate pool. All you have to do is get their attention — so here are seven ideas to get you started.
1) Use good job post etiquette
According to Harvard Business Review, job post etiquette can be make-or-break for some applicants. For example, if you leave job openings listed on your website's career page even once they've been filled, potential employees may get frustrated with your brand or hiring techniques. Don't lose job seekers before they've even submitted an application — use good job post etiquette.
2) Create an understandable job title
A good job title is understandable both to the applicant and to their search engine. Although it's tempting to come up with something creative, you're more likely to get applicants with a simple, clear and engaging job title.
3) Be on job seekers' minds
The recruitment process shouldn't begin when you need a job filled. In fact, it should begin much earlier than that, when you're building a solid reputation that job hunters will notice and remember. If you spend time making sure you're on the minds of potential employees, you're that much more likely to see their applications when you need them.
4) Tell your story
A company with a story tends to stand out, even in peak hiring season. Tell that story on all of your digital channels — and remember to treat it as an ongoing tale, so potential applicants feel inspired to join in.
5) Make diversity a priority
Prioritizing diversity shows job seekers you're dedicated to inclusion, according to Forbes. Make that dedication visible by taking steps to diversify workplace culture or putting diverse leaders in the spotlight.
6) Keep job requirements clear — and realistic
A job with unclear requirements isn't likely to get much attention. Similarly, if you're being unrealistic in your expectations, candidates may not be willing to take a chance. When creating job requirements, make sure to consider what the position actually demands, and save the rest for your wish list.
7) Simplify the process for applicants
The recruitment process should be easy for you, but it needs to be even easier for applicants. To create strategies that benefit everyone, keep the "end user" — that is, your potential employees — in mind. For example, asking a ton of questions may help you weed out unfit workers, but it could also discourage job seekers from finishing the application process at all.