9 tricks to reduce employee turnover
9/23/2021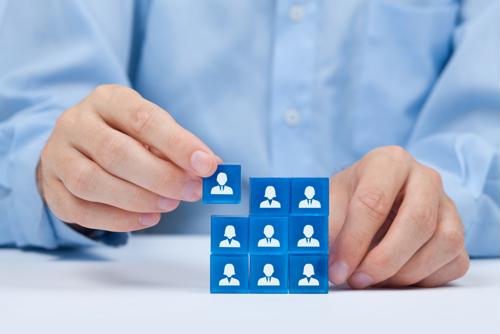 As employee turnover rates climb ever higher, your company may need to give up some of its old techniques for worker retention and turn to new tricks. Luckily, there are a few ways to keep turnover at bay — and they're good news for your teams as well as your budget.
1) Know the facts
According to The HR Digest, employee turnover cost U.S. companies $160 billion per year as of 2018. That's a big number — and if you're not careful, your company can become part of it. That's why it's helpful to know the facts: As long as that number is in your head, you'll be motivated to spend more time and effort keeping current employees than hiring new ones.
2) Know your employees
To reduce employee turnover, it helps to know who works for you, why they took their current position and what they'd change about the company or leadership. This background information doesn't just give you ideas for where to improve — it also shows employees that you want them to help shape your culture.
3) Make responsibilities feel important
A supportive, comfortable work environment can help keep employees motivated. To make that happen, consider focusing on their responsibilities — for example, the safety of their coworkers or customer satisfaction — and making those tasks feel highly relevant. Employees like to know that they're a valuable part of your company, so show them exactly how true that is.
4) Support multiple generations
If you want workers to stick around, consider making work a family affair. Internship programs, "take your child to work" days and other youth events give employees the chance to bring their children into their careers. If you make them feel supported in this important aspect of their lives, they'll likely be more willing to stick around — and you might even end up with multiple generations of loyal workers.
5) Encourage growth
Personal and professional development can take many forms. No matter what industry you're in, there are tools to help encourage that growth among your employees. This shows them that their job is more than just a paycheck — it's also an opportunity to be better every day.
6) Connect with your community
Social responsibility shows employees that you care about people as human beings. Giving them the chance to pay it forward is even better — so consider offering time off for volunteer work, team-building exercises at a local charity or other socially conscious choices.
7) Pay faster
According to research by Arizent, earned wage access — or EWA — is a solution that gives workers access to their pay even in the middle of a pay period. It's a good way to financially motivate employees without having to raise salaries.
8) Lead by example
When workers see you actively improving, they'll recognize that your company actually acts on its values. They'll be encouraged to stick with you, even if things aren't perfect — and they may feel motivated to perform better themselves, too.
9) Be willing to learn
One of the most important ways to handle employee turnover is to learn from it. Conduct exit interviews to find out what went wrong, understand what the competition is offering that you aren't, do research into industry trends and more.