6 ways to use high retirement rates to your advantage
9/15/2021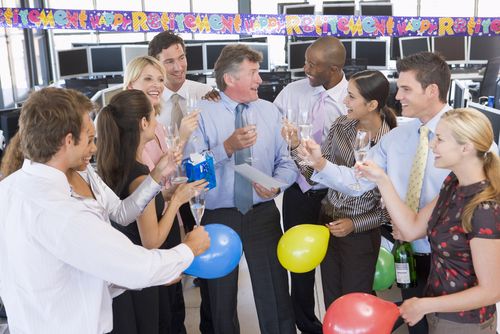 When retirement rates skyrocket, your company has two choices: panic, or use the changes to your advantage. To make the latter a real possibility, there are a few things you'll need to keep in mind as you restructure your strategies and turn your gaze toward the future.
Here's how to take high retirement rates and turn those challenges into opportunities.
1) Ask why employees are leaving
If employees are determined to start their retirement journeys, you may not be able to convince them to stay. Instead, start a conversation: Ask why they're leaving, what changes you could have made to keep them around longer, what factors influenced their final decision and how you can make the transition smoother as they go. All of these answers will help you improve and keep future employees for longer periods.
2) Refresh your teams
Retirement is a new beginning — both for the retiree and you. Use this chance to refresh your teams by hiring new faces or promoting loyal workers. Your current employees will see these opportunities as a reason to stick around, which means they may be less likely to follow other employees down the retirement road.
3) Transfer knowledge effectively
One way to stop that feeling of panic during a retirement wave is to make sure knowledge isn't lost. According to SHRM, it's possible to manage this knowledge transfer by keeping retirees in part-time or contract positions until they've helped train the newcomers.
4) Focus on younger hires
If you're seeing high rates of retirement, it may be time to broaden your horizons and try hiring younger workers. Of course, young job seekers are an entirely different audience, so you'll need to do some research to find out who they are, what they're looking for and how you can get their attention. If you play your cards right, you could end up hiring employees who want to spend their whole career with you.
5) Get retiring employees to encourage new workers
According to research by the Employee Benefit Research Institute, 72% of surveyed Americans feel financially confident about retirement. That's a big deal — and it's a good way to show current employees that they're on the path to a comfortable future. Ask your retiring employees to spend a few minutes talking to new hires about how your company, culture and benefits made retirement a possibility.
6) Strive to improve your work environment
If employees are retiring in droves, that may be a sign that it's time for you to rethink your work environment. When workers find your company boring, exhausting or frustrating, they'll be more eager to leave as soon as they can — so use this opportunity to add some fun or personality to your culture. You may not stop certain employees from leaving, especially if they're eager to retire for personal reasons, but you'll encourage others to stick around longer.