9 things job seekers want out of a new position
9/16/2021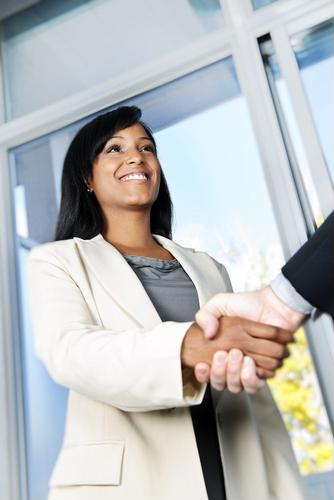 To get the attention of the strongest applicants, the most skilled job seekers and the hardest-working potential employees, you first need to know what they're looking for. Once you've got an idea of what their ideal career is like, you can make sure your job opening — and your company — fits the bill. Here are nine things job seekers love to see in a new position.
1) A digitized hiring process
It's not just young workers who love a tech-savvy company. Job seekers of all ages appreciate the ease and simplicity of a digitized hiring process — so brush up on the latest trends and make sure your applications are mobile-friendly and fully online.
2) Fast responses
In a market with so much competition, you need to keep a job seeker's attention — which means you shouldn't let their application sit unattended. Instead, show them that you're eager to learn more about them by reaching out quickly.
3) A solid onboarding experience
According to HR Daily Advisor, 64% of employees who have a bad onboarding experience are likely to leave their new company. Don't lose new hires before they're even fully integrated into your workplace. Instead, put all the necessary time and effort into onboarding, and consider making the process flexible and interactive.
4) Guidance
Job seekers look for firm guidance in their first few days in a new position. You don't have to hold their hands, but do give them a chance to get their bearings before throwing them straight into a new project or a long list of tasks.
5) Feedback
When starting at a new company, employees enjoy the opportunity to hear how they're doing. This doesn't just show them where to improve; it also shows that you're committed to their success.
6) Chances to perform well
To turn new hires into long-time employees, you need to hook them from day one. Help them perform well in their first few tasks, responsibilities or projects — that way, they'll have a positive first impression of your workplace and culture.
7) A friendly, welcoming introduction
According to Harvard Business Review, another thing job seekers want is to be introduced to the people with whom they'll work, both inside and outside their immediate team. Setting up introductory meetings helps new hires get more comfortable with your company and gives them all the connections they need to succeed in their first days on the job.
8) A strong team
Speaking of teams, job seekers want to feel like they have people they can count on — so make sure their new coworkers are ready to lend a hand, explain a tricky task, help simplify a project or just introduce them to other teams.
9) A company they love working for
When it comes to new jobs, potential employees like to be sure they're making a good choice. To give them confidence, put your company's best values on display. For example, show off your community outreach programs, your team outings, your welcoming workplace culture and more.