7 reasons your employees want to retire (and what you can do about it)
9/22/2021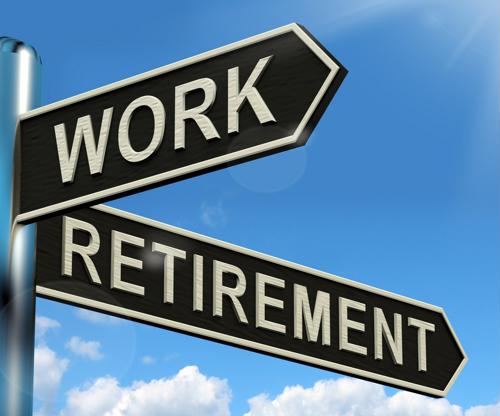 If you're watching retirement rates soar and are worried about losing some of your employees, the good news is that you don't have to just let them walk out the door. There are ways you can make work more appealing and convince your employees to push off retirement — but first, you have to understand why they want to retire in the first place. Here's what you need to know.
1) They feel overwhelmed by fast-moving technology.
If your employees have been struggling to keep up with all the latest tech solutions and trends you're introducing, they may start to worry that they're not as sharp as they used to be. Luckily, you may be able to show them that this isn't the case. In truth, most tech solutions entail plenty of training — so give employees plenty of time to adapt to upgrades, and they won't have to worry that they're being left behind.
2) They want to spend more time with family and friends.
If employees are missing time with their loved ones, you have the power to give it back to them. Consider implementing "take your child to work" day, hosting company events or encouraging visits from family and friends.
3) They're tired of putting life on hold.
In what Bloomberg calls a "life is short" mentality, employees are retiring because they no longer want work to interfere with what they consider to be their more meaningful opportunities. To change up this mindset, take steps to make your company culture feel inspiring and motivating, or adopt flexible schedules and offer more generous time off so workers can pursue their passions.
4) They can afford it.
When employees can afford to retire comfortably, they may be more likely to head for the door. It's your job to remind them that their work is still enjoyable, meaningful and inspiring — and that the longer they stay in a position, the more comfortable their retirement will be.
5) They're worried about their health.
According to AARP, many workers are retiring due to health concerns. Luckily, you have the tools to make them feel safe and protected. To prove that your company is dedicated to employee health, encourage hand-washing, consider mask mandates, insist on a clean and organized work environment or create sanitizing stations.
6) They're looking for the next big adventure.
When employees grow tired or bored of their current positions, they may turn to retirement as their next opportunity. Instead, give them a chance to move up in the company or take on new responsibilities in their current role. They'll feel fulfilled, and you won't lose out on a strong worker.
7) They feel like they're being replaced by younger workers.
Although it's important to embrace younger job seekers in the workforce, that doesn't mean you have to forget about everyone else. Take steps to create an equal, welcoming workplace for all, encouraging ideas and open communication from everyone — that way, workers of different ages benefit from each other's presence rather than resenting one another.