7 ways to relax in a job interview
4/12/2021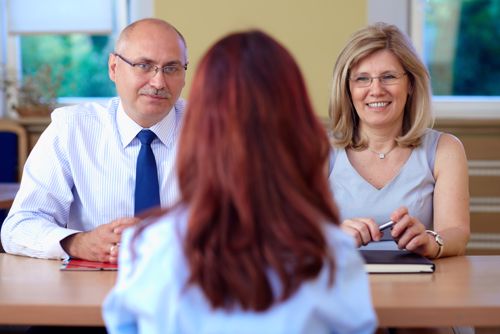 A job interview can be nerve-wracking for even the most seasoned of pros, simply because there is a lot at stake. If you knock it out of the park, your entire life and career track may change, and if you stumble a bit, you might find yourself right back where you started in your job search, despite days or more of preparation.
However, those stakes are all the more reason to make yourself as confident and relaxed in a job interview as you can. When you're stressed out, you're probably not putting your best foot forward. With that in mind, the following tips should help you relax in this setting:
1) Take a few minutes to yourself beforehand
It's always a good idea to get to your interview a little early, and it's not just because you want to arrive on time, according to the Financial Post. It will reduce stress about getting there on time, and also enable you to really think about the meeting and take the opportunity to relax.
2) Give yourself plenty of time to arrive
No one wants to be stuck in traffic — it can put you in a position to be late, the Financial Post said. While some delays are unavoidable, the earlier you leave, the better off you will be. If you have to, sit in your car for a little while, or head to a nearby coffee shop.
3) Do as much prep as you can
One of the big reasons people get nervous is they don't feel like they're adequately prepared for something, according to career expert Jacquelyn Smith, writing for Forbes. Take time to study up about the company, research potential questions you may be asked or conduct a mock interview with a friend or family member. You'll be glad you did.
4) Think of it like a conversation about what you bring to the table
It can be easy to get into the frame of mind that an interview is a kind of referendum on you as a professional, but that's not a negative thing, Smith advised. A hiring manager is simply trying to suss out whether you're a good fit for a role they have available. Don't put unnecessary pressure on yourself; they want to know what makes you such a great candidate.
5) Take deep breaths
A great way to relax is by taking a few deep breaths when you're feeling stressed, according to The Muse. Before and even during the interview, breathe deeply whenever you feel anxiety rising, and you'll be in a better spot.
6) Make a cheat sheet
You should aim to take notes during your interview, and when you break out the notebook, it can be helpful to have some basic information written down, The Muse added. That way, if there's anything you need to remind yourself, it's a quick glance away.
7) Remember to practice good body language
Finally, remember that nervous people tend to look nervous, and that can create a negative impression, The Muse noted. As such, aim to sit with good posture and make eye contact, and you'll fare well.