7 ways to do some "spring cleaning" for your resume
3/24/2021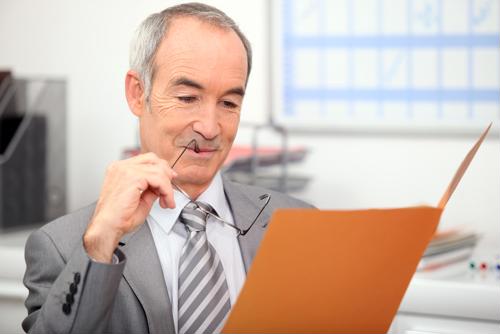 Spring is here and many Americans will spend the next few weeks taking on some spring cleaning projects. However, this is also the single biggest hiring season of the year for a lot of businesses, and if you're thinking about starting or expanding your job search, you need to make sure your resume is going to help you put your best foot forward.
A little spring cleaning for this document can go a long way, so edit it with the following advice in mind:
1) Cut down the word count
One of the simplest and most effective ways you can make your resume more presentable as hiring season begins is to go through and delete words that don't need to be there, according to Career Potential. Too often, we unconsciously write 10 words when five will do. Look for anywhere you can tighten up the word count without losing meaning or detracting from your accomplishments.
2) List tangible results
Hiring managers like actionable data and accomplishments that highlight your true value, Career Potential advised. Any achievements for which you have clear statistics will be better than using vague language (i.e., "led a team that increased sales 15% in 2020" instead of "dramatically increased sales in 2020").
3) Only list what's most pertinent to your current path
Want to shorten that resume with ease? Get rid of anything that isn't related to the job you're applying for, Career Potential further added. For instance, if you've been out of college for a decade, it's probably not worth mentioning those internships you once had. Likewise, you should hasten to highlight the accomplishments that most align with the job at hand.
4) Make the most recent experience first
Part and parcel with the above note is the need to move your most relevant jobs or accomplishments to the top of the page, according to Top Resume. The reason why is simple: You're trying to grab the reader's attention, and if they have to scan past a job you held five years ago, they might not make it to the bottom.
5) Update relevant skills
Most hiring managers only have a minute or two at most to spend with each resume, so your best skills need to leap off the page, Top Resume said. Make sure these are highlighted appropriately and that they are fully showing off whatever proficiencies you've developed since the last time you updated your resume.
6) Axe the objective
Many people — especially those who haven't looked for work in a few years — may still have an "objective" listed at the top of their resume, but that's not really necessary anymore, according to Workopolis. Hiring managers know what your objective is: to get the job and continue your career. You can feel comfortable getting rid of this aspect of your resume entirely.
7) Adjust the look and feel
Finally, while you shouldn't make the mistake of using different font sizes or non-standard typefaces, you can do a bit to ensure your resume is eye-catching, Workopolis noted. Templates are widely available online to show how you can create a document that is hard to ignore and highly professional.