9 tips to boost your spring hiring efforts
3/24/2021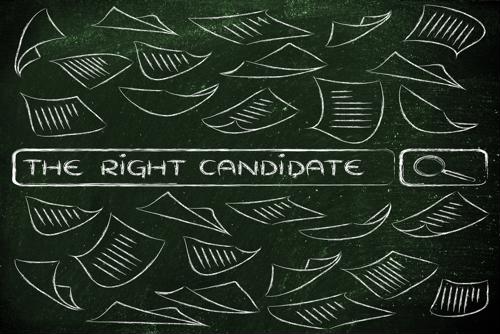 Spring is a time when many companies are hiring and that might be especially true as the novel coronavirus pandemic winds down and the economy continues to recover. For that reason, you need to be ready to hit the ground running with your hiring efforts and make sure you can put your best foot forward.
The following steps will help you do just that:
1) Know exactly what you're looking for
The first thing you should do when you begin envisioning a new hire is lay out what the ideal candidate brings to the table, according to Lifehack. You may not find an exact match, but getting this issue right-sized will help you align as closely as you can.
2) Strategize not just for spring, but the year ahead
Of course, just because you're hiring this spring doesn't mean you won't have to hire later this year as well, Lifehack said. Think about the roles you need to hire for right now, and those that can be put off for a few months or more.
3) Make sure your job descriptions are perfect
When you know what you're looking for in a candidate and when you want that hire to come aboard, it's time to write the job description, Lifehack noted. If it's in any way vague or doesn't answer candidates' questions, you might get too few applicants, or too many.
4) Think about recent college grads
One group that might not get enough attention when it comes to hiring efforts these days (especially with millions still out of work due to the pandemic) is the young people who will be graduating from college this spring, according to Yello. Many will be highly qualified and potentially great fits at a lower cost for your company.
5) Estimate how much interest you'll receive
These days, you can probably expect to receive a lot of applications for any job posting, but if you can at least ballpark how many, it's easier to divide up the work of sifting through them all, Yello added. Simply put, you don't want one or two employees looking at dozens each, but you also don't want 10 people only looking at a handful apiece.
6) Figure out how candidate review and interviews will be handled
Along similar lines, think about how the actual review process will go in advance, Yello stated. That way, you can organize with the appropriate stakeholders and ensure everyone is on the same page about their responsibilities the rest of the way.
7) Know where you're posting
For some roles, you will need to be highly selective about the places where you post your job listing, but for others, you can be far more flexible, according to Future Systems. This, too, requires some strategizing beforehand, but the right path forward should reveal itself quickly.
8) Determine how you'll dig into candidates' qualifications
Your organization will want to look into candidates in a number of ways, but you need to think about what that entails, Future Systems cautioned. Background checks may include just talking to references, but also running a criminal record search.
9) Be more aware of communication efforts
Finally, aim to stay in touch with your candidates frequently, Future Systems recommended. Leaving them hanging if they don't get the job can be a stain on your organization's reputation.