7 social media do's and don'ts for your job search
3/19/2021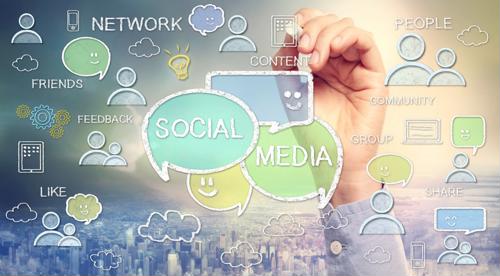 You no doubt understand the important role social media can play in whether you ultimately land a job. The question, then, is whether you are doing all you can to put your best foot forward on these platforms.
The following suggestions should help you get a better handle on the effort and help ensure you make the most of that next great opportunity:
1) DO: Clean up and lock down
First and foremost, you need to go through your entire social history and look for any potentially objectionable posts, according to The Muse. Delete them where you can, but if it would be too big of an undertaking — because who wants to go through a decade-plus of old Facebook posts deleting old photos? — you might be wiser to simply crank up your privacy settings.
2) DON'T: Reach out over social asking about an opportunity
If you have already applied for a job, one big no-no is reaching out to either the company itself on social media (such as via DMs) or the people you suspect are reviewing your resume, The Muse added. It's just creating a needless hassle that isn't going to make you look good in a hiring manager's eyes.
3) DO: Have many different site accounts
It's always a good idea to make sure you're really "putting yourself out there" on social media, across a number of different sites, according to The Balance Careers. This doesn't mean you should have a "professional TikTok" or anything, but being on Twitter, Facebook, LinkedIn and even Instagram to promote yourself isn't a bad idea.
4) DON'T: Post like no one's watching
In much the same way you should be cleaning up your past social posts to remove anything that might be frowned upon, it's important to make sure your current posts are painting you in the best light possible, The Balance Careers advised. Be highly engaged with your industry and posting your "takes" on recent developments, not complaining at length about your favorite sports team.
5) DO: Dig into the companies you apply to
When you're going through your favorite sites, you should ensure to follow the companies you're applying to and scroll through their recent history, according to the AARP. That way, you get a clear picture of what's going on with them, and that can direct some of your own social use.
6) DON'T: Forget about linking to social on your personal website
If you have a professional website of your own, it's a good idea to include the links to all relevant social profiles so anyone visiting knows exactly where to click, the AARP warned. This can help direct the flow of traffic and make sure companies see what you want them to see.
7) DO: Lean into LinkedIn
Finally, remember that LinkedIn is the one social site a lot of people don't really use a lot in their day-to-day life but it becomes vital during a job search, the AARP further advised. When you're looking for work, be more active about making connections on there — there just might be a big payoff.