5 tips for job seekers to keep their sanity
2/18/2021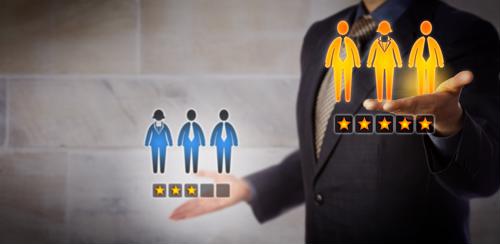 When you are looking for a new job, especially if you don't currently have one, today's job market can be a trying place. Even if you've been through this before, the current conditions make it tough for anyone to keep their spirits up, but that doesn't mean you can (or should) give up.
The following tips will help you stay on track and avoid getting bogged down in the difficulties that come with today's tight job market:
1) Find other stuff to occupy your time
You know that old saying about how looking for a full-time job is a full-time job? That's just not the case in 2021, according to Resume Now. Since there are so many resources out there that deliver relevant job postings, you shouldn't be spending all that much time every day looking for work. Instead, you can do something like develop your skills, volunteer or otherwise find better ways to use your time than sitting around waiting for a new email to hit your inbox.
2) Reach out
Everyone needs a support system in their lives, and you likely have a number of friends or family members who would be more than happy to hear from you in any context, Resume Now added. You don't even have to frame it as, "I'm having a tough time in my job search; can we talk?" Just call a friend or family member and have a nice conversation, then get around to the point we're talking about here. That kind of extra connection can really bolster your confidence.
3) Set a routine, or change it
Experts say it's always a good idea to go through your daily tasks related to a job search on a more or less set schedule, according to The Ladders. For instance, you might do that kind of work for a few hours first thing when you wake up, or right after lunch. Setting a job search schedule can help you get into a rhythm without feeling like you're constantly bogged down. Changing that rhythm every once in a while can also help you feel like you're not in a rut.
4) Take a day
Of course, if you are starting to feel worn down a bit by your job search, there's no rule that says you have to go at it every single day, The Ladders said. Take a day off, do something nice for yourself, and reset your mindset so you can tackle all those necessary tasks with more vim and vigor tomorrow.
5) Don't burn yourself out
Along similar lines, it's important to keep in mind that you can burn yourself out on a job search and it's not something that requires you to work that hard, according to The Muse. Especially if you've really been pushing yourself to rewrite cover letters and rearrange resumes consistently, it's important to know when you're nearing the end of your rope, then dial it back.