6 ideas to shorten and improve your resume
1/12/2021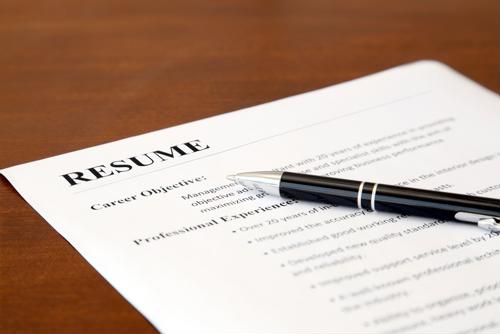 When you're looking for a job, you should always make sure you know what hiring managers are looking for. One of the big items on any hiring manager's checklist is usually concise cover letters and resumes. After all, you want to grab their attention, but you don't want to make them read an overly long document.
In fact, experts largely say that your resume shouldn't even be a full page long, so use the following tips to tighten the document and make it more readable (and attractive to prospective employers):
1) Don't provide a laundry list of contact details
One of the biggest things that can take up a lot of space on a resume is your contact information, according to business strategist Avery Blank, writing for Forbes. You may be tempted to list everything from your email address and phone number to your mailing address and a number of relevant social media accounts, such as your LinkedIn URL. If your resume is getting long anyway, excise everything but the bare bones.
2) Focus on what you accomplished, not your daily duties
When you're writing about your past jobs, it's important to keep it brief, Blank advised. Companies may not really care much about what you did every day at a job you had five years ago, but they're probably quite interested in how you helped your company in that role. List the accomplishments, and leave out the finer details of what went into them.
3) Combine sections that go well together
When you're breaking your resume into various sections, you may go a bit overboard and take up unnecessary space with a new header you don't really need, according to The Muse. For instance, if you're listing both your job skills and your areas of interest under separate headers, that's just taking up space on the page that could be used for equally important info.
4) Cut down educational information
Especially if you have been on your career path for a few years, information like where you went to college, the degree you got and your GPA aren't really all that important to hiring managers, The Muse said. While this information can be helpful if you're right out of school, it probably isn't vital if you've been in "the real world" for more than a few years.
5) Lose a few bullet points
In much the same way that excess headers can take up a lot of space, going overboard on a bulleted list is an easy trap to fall into, according to Work It Daily. Cutting out even one or two lines from a list can save more space than you might think, so if you're running out of room on that one page, identify the items you think are least pertinent to the job.
6) Tighten up the language
Finally, everyone can make the mistake of "writing long" and using more words to describe their successes, goals and so on than they need to, Work It Daily added. Here, it helps to have someone else read over your resume (and cover letter) to suggest basic changes that keeps the good info but cuts out unnecessary words and phrases.