8 ways to save time on your candidate search
1/11/2021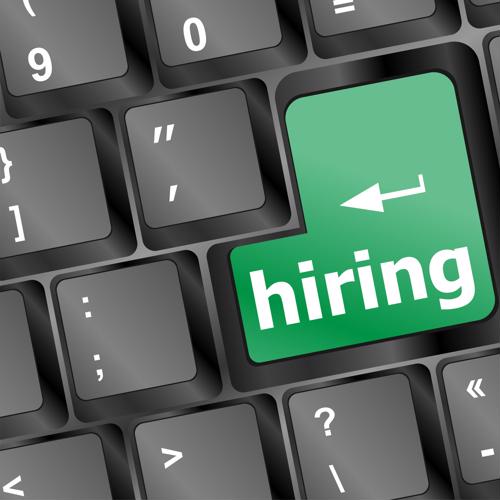 Finding the right person to hire for an open position within your organization is never easy, and it's often rather time-consuming. Unfortunately, every hour you spend on this effort may feel unavoidable, but there are certainly ways to cut time out of your processes and still come out with the best possible hire.
The following suggestions should help with that kind of effort:
1) Lay the groundwork internally
Before you even kick start the hiring process, there are some things you'll need to tackle, and charting them all out — with a timeline — is a good idea, according to LinkedIn. That way, everyone who will be involved with the process knows what to expect, and when to expect it.
2) Make the job title and description as clear as possible
One of the biggest time sucks in a hiring process is sorting through all the resumes and cover letters you receive, which usually includes a large percentage from people who are unqualified for the role, LinkedIn said. The more you can do to specify what you want from the exact ideal candidate, the better off you'll be.
3) Nail down issues that could be red flags
Of course, knowing what you're looking for means knowing what you're not looking for as well, LinkedIn warned. When that happens, it becomes easier to avoid putting people in the "maybe" pile, which can lead to time-consuming conversations about why a host of candidates should or should not be considered.
4) Include those "deal-breakers" in the listing
Along similar lines, just as you're listing ideal qualities and defining undesired ones, putting the latter in the listing can be helpful, according to Core Matters. That's because when you're defining both what you do want and what you don't, there's less ambiguity about how candidates might fit your needs.
5) Get more people in on the effort
When you can do more to make this a team effort, your entire process benefits, Core Matters advised. That's because it usually takes a certain number of worker-hours to complete these tasks, and if you distribute, say, 80 among six different people, rather than two, that frees up more hours in the core people's days.
6) Have a master list or other centralized information
When you're bringing more people into the process, it's important to have a central information source they can all collaborate on, Core Matters further cautioned. When you do, there's nothing siloed off and everyone is on the same page.
7) Standardize the questions you ask
When you're actually conducting interviews — whether in person or on the phone — it's a good idea to have the same skeleton of interview questions the entire conversation is built around, according to the Harvard Business Review. That way, it's easier to compare and contrast answers from different candidates.
8) Test for technical skills as necessary
Whenever you can take subjective considerations out of the equation, evaluation becomes easier, the Harvard Business Review added. If you can test a prospective hire's technical skills objectively, you'll be in a better position to hire the best possible person.