5 keys to identifying great job candidates
1/5/2021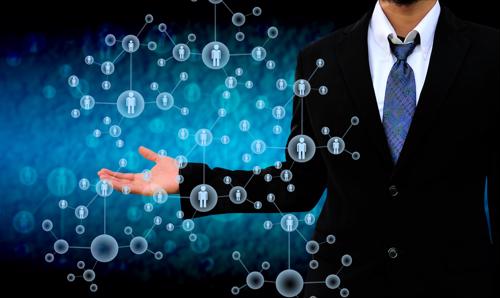 When you are a hiring manager, your job is to find the best possible candidates for your open positions every single time you bring someone new aboard. Of course, you have likely long since honed your abilities on this front in a number of ways, but sometimes identifying the very best candidate from a number of promising options is still a bit difficult.
If you're looking for new ways to get a good handle on these things, we have a few suggestions that should serve you well as you continue your hiring efforts:
1) Have an idea of your ideal candidate in advance
For their hiring efforts, many companies take a "wait and see" approach when it comes to the kinds of candidates they attract, then go from there. However, that's probably not actually a good idea, according to TalentLyft. Instead, it's better to go into the hiring process with an idea of the actual perfect candidate in mind, in terms of not only their on-paper qualifications, but also their idea of a good work environment and so on. That way, you can try to find that just-right match from the outset.
2) Get your existing employees involved in the decision
No one knows what it takes to succeed at your company more than the people who already work there, so it's a good idea to have finalists meet the teams they would work with, TalentLyft added. That way, all involved can get the lay of the land, and your current teams can provide feedback about the candidates that help you find the best possible fit.
3) Engage them on something industry-specific they're passionate about
For many professionals who have gone on plenty of interviews in their careers, the questions you ask them are going to be at least somewhat in line with what they've heard before, according to Recruiterbox. It's easy in those cases for people to go into "autopilot mode" and tell you what they think you want to hear. For that reason, it's important to get them to go off script with a question about their passions, what brought them into this line of work and the like. You might help them become truly engaged when that happens.
4) Know what you will ask them to do if they're hired
Along similar lines to understanding a new hire's passions and how they prefer to work, it's also a good idea to get a clear picture of the first few projects they will work on, Recruiterbox said. That way, you can get their take on those projects during the interview process and set them up to hit the ground running if their strengths and experience align.
5) Cast a wide net
Too often, companies make the mistake of being too narrowly focused on where they hire from, according to The Hartford. Instead, it's a good idea to use job boards, social media, employee referrals and other candidate sources to make sure you're turning over every stone in search of the right talent.