6 tips to prepare for a video job interview
8/24/2020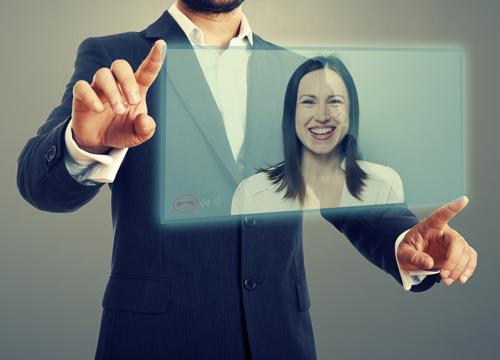 While a growing number of businesses are once again opening their offices for the first time since the pandemic hit, it's still just as likely as not that you will be asked to interview for a job via video chat. You have to be ready for what such a meeting entails, because there are some considerations that are pretty similar (such as the prep work you have to put into it), and others that are quite different.
The following tips will help ensure you set yourself up for success in a video interview quickly and easily:
1) Dress right
They say it's important to dress for the job you want, and that's certainly true whether your interview is in-person or via video, according to Big Interview. For your video chat, you should dress exactly as you would for an interview at the office, even though they will only be able to see from the chest up. Simply put, this will just help you get in the right mindset for crushing your interview.
2) Don't let yourself get distracted
When you're sitting at your computer, there are a lot of things that are going to be pulling your attention away from the conversation, Big Interview advised. Between chat and email pings or just your preferred social media site, you will have a lot of distractions, but it's important to turn off those notifications and maximize the size of the video chat screen so you keep your attention on the task at hand.
3) Set up the shot
Because a video chat will give your interviewer(s) a window into your life, it's important to make sure the background of your shot is professional, according to Psychology Today. That means getting anything that might reflect badly on you away from the camera's view, and otherwise ensuring the whole shot looks good, including positioning your chair a proper distance from the camera.
4) Look at the camera, not the screen
When you're having a video chat, you will likely have a tendency to look at the screen to see the other person talking to you, Psychology Today said. However, this can feel a little unnatural, as you're not "making eye contact" with them in a natural way. A simple solution? Rearrange the windows in the chat so the other person is directly below the camera.
5) Get the lighting right
You don't want to be in a position where your shot is too dark to see you fully, or so bright that you look washed-out, so it's wise to prep the shot, according to The Muse. Make sure you find that just-right balance that makes you look best and allows you to easily see the people on the other end of the conversation.
6) Wear headphones
Finally, you need to keep in mind that if you aren't wearing headphones for the call, it's likely to create some audio interference for the other person, The Muse added. You don't want to choose anything that's too big and bulky (as that might look strange), so a nice pair of earbuds is usually a good idea.