5 things to know about taking it slow in a job search
7/21/2020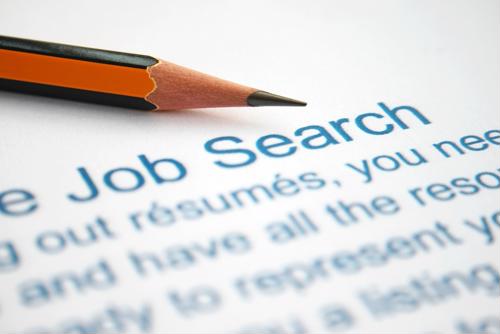 If you're in the midst of a job search right now, you likely have a feeling of urgency about getting everything done and finding new work as soon as possible. However, that doesn't mean you should rush to send out as many resumes and cover letters as possible, because that kind of haste will likely lead to mistakes that end up making it more difficult to get hired.
Instead, it's wiser to take a slow, steady approach to your search and find the right opportunities, instead of any one that happens to come along. The following issues illustrate why this approach is more judicious:
1) You need to be able to catch even the smallest mistake
Especially given the state of the job market today, you can count on potentially hundreds of people applying for just about any open position, according to The Muse. That means it's a buyer's market for companies and they can disqualify your resume for just about any reason, knowing they will likely have a host of other great candidates available. As such, you would be wise to put in the time to make sure every little detail of your resume and cover letter are just right.
2) You get the opportunity to 'go the extra mile'
Along similar lines, with increasing competition, you need to do more to stand out from other applicants, The Muse added. Taking even one extra hour to make sure your cover letter really shines or your resume is instantly eye-catching can go a long way toward making sure you get the job.
3) You may identify the jobs that best align with your skills - and increase your chances of being hired
If you're in a hurry to find work, you may just blast out dozens of resumes and hastily write cover letters in hopes that, in casting your net wide, you are more likely to at least get an interview, according to Forbes. However, you are more likely to catch that fish with a spear than a net; that means you should really focus on making a great presentation for jobs that seem like the best fit for your unique skills and experience.
4) You can really work on your communications
Indeed, if you want to find a job these days, you have to make sure every communication you have with the hiring manager is note-perfect, Forbes noted. That includes taking the time to craft the perfect follow-up email and ensure you come across as well as possible, so that they begin to have a high opinion of you before you even meet.
5) You avoid spreading yourself too thin
A big problem with working your tail off to find work is that it becomes very easy indeed to burn yourself out on the effort, according to Dice. By taking the time and effort to really focus on just a few jobs - along with all necessary documents, resume updates, refreshed cover letters and so on - you will put yourself in a better position to succeed, without all the stress.