7 common job interview questions for college graduates
3/17/2020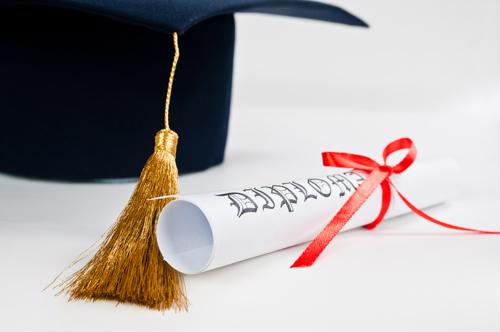 If you're approaching your college graduation date, you will probably go on a lot of job interviews in the months ahead, and unfortunately this isn't a situation you're likely to have a lot of experience with. As a consequence, you probably need to do a little more than you might think to fully prepare for these meetings, including practicing your answers to some of the most common interview questions you might here hear.
The following list is a sampling of those common questions and some of the best ways to answer them:
1) "What skills do you think you bring to the table?"
This is your chance to say what your skills are - and how they apply to the job in question, according to The Balance Careers. Tying your arsenal to what this specific job asks you to do is always a good idea, because it shows not only how perfect you are for the role, but also how much you've thought about this issue.
2) "How well do you handle pressure?"
While no one wants to work under intense pressure, it's unfortunately a fact of life sometimes, The Balance Careers noted. When you get this question, it's important to be honest, but even if you think the answer is a negative, you can try to spin it so you highlight other positives.
3) "Where do you see yourself in five years?"
Often, companies won't want to hire someone who's just looking at the role as a stepping stone to another position at a competitor, so this question may help them determine whether you're a long-term hire, according to LiveCareer. It's important to be forthcoming here, and again, spin potential ambitions as a willingness or even a drive to move up within that company, rather than wanting to look elsewhere.
4) "Do you think you have leadership skills?"
Whether you've been in charge of a club or a sports team, you may have leadership skills you don't even know about, LiveCareer said. Things like being able to communicate effectively and take initiative on your own are great leadership skills you may not even realize are considered as such.
5) "What was your biggest mistake and how did you overcome it?"
Nobody's perfect and in your academic or professional career, you've likely made a few missteps, LiveCareer advised. Be open and honest (which means no saying, "Sometimes I work too hard!") and really look at where you've stumbled and how you overcame that issue.
6) "What is your preferred work environment?"
This is a question that usually comes up when hiring managers want to see how your ideal working style mixes with the company's current office culture, according to the Albany Times Union. You have to be clear in answering this question because if you don't mix well with the rest of your team, it's not beneficial for anyone involved.
7) "What have you learned from your internships?"
An internship is likely the place where you'll get the most direct job-related experience for your potential new role, so having a handful of lessons ready to go is a must, the Times Union added. That way, you will come off as poised and as a more seasoned professional than you would otherwise.