What should you do after a job interview?
9/19/2019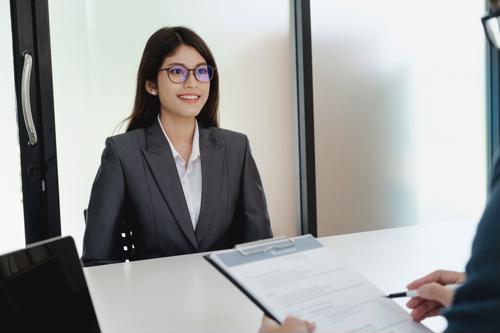 Once you get through the application process and phone interview, it's time for the sit-down meeting, but your job search doesn't end there. In fact, there are a number of steps to follow even after your in-person interview. Making sure to hit all the right notes will help improve the odds you get good news from the hiring manager you spoke with.
The following steps will help you avoid letting something slip through the cracks, and really impress the person you met with:
1) Jot down some quick notes
Note-taking is important in these situations, so as soon as you get out of the building - whether you head to a coffee shop or just return home - it's important to write down whatever felt like the biggest focal point, according to The Muse. It may actually help to ask if it's acceptable to take notes during the interview, but if you want to be more "in the moment," you can record all your thoughts onto your phone or a notepad immediately thereafter.
2) Assess your performance and start prepping again
Once you're done taking notes, it's time to think about how well you answered certain questions, if there's anything you need to clarify, what stood out and so on, The Muse added. This may help inform your areas for preparation when it comes to the follow-up interview, if you get it.
3) Send a thank-you note
Within 24 to 48 hours after meeting with the interviewer, it's important to send a quick email note thanking them for taking the time to meet with you, according to career expert Nancy Collamer, writing for Forbes. In this note, you should reiterate your interest in the position, clarify any answers you made that you weren't happy with, and touch on a key point from the meeting that you'd like to discuss further.
4) Follow up in an acceptable way
If a week or so passes and you don't hear back from your interviewer, it's perfectly acceptable to follow up with them, whether via email or phone call, Collamer advised. However, if you were told to follow up via email, you shouldn't call - and vice versa. Furthermore, it's unwise to reach out more than once, to avoid coming across as a bother. In some cases, if you didn't get the job, companies may not let you know directly.
5) Let your references know they might receive a call
Once you send the thank-you note, it's also important to reach out to the people you listed as references and let them know they can expect a call or email from the hiring manager in the near future, according to The Balance Careers. That will help them prepare to put you in the best possible light when dealing with someone who's considering hiring you.
In general, keep in mind that just because the interview itself is over, the job search certainly isn't. Even if you think you knocked the meeting out of the park, proceed under the presumption you still need to look for work until a concrete job offer is in hand.