10 perfect words to make your resume stand out
8/20/2019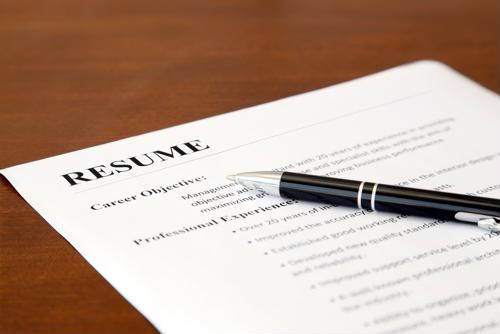 When you're writing a resume, you're trying to stand out. One of the best ways to do so is to use "power words" throughout the document. These words say the same thing as many standard words or phrases found on other resumes, but in a more interesting way that grabs the reader's attention.
If you're trying to set yourself apart for any job, the following words will certainly help:
1) Contributed
This word shows you're a team player, according to Zety. You may not have tackled everything on your own, but you certainly played a role in accomplishing something - likely through communication and teamwork.
2) Embraced
Using this word will highlight the fact that you saw a hurdle or new project and took it on, full steam ahead, Zety noted. Here, too, you may not have had everything go smoothly, but it was something you were more than willing to handle.
3) Headed
This is a word that shows you not only tackled a challenge, but worked in a leadership position to see it through, Zety said. Whether you volunteered for that role or were appointed, you shouldered the heaviest load.
4) Achieved
This could be used in conjunction with any of the above, because it shows you saw an effort through to the end, Zety added. Combining it with quantifiable statistics or details to give the hiring manager even more clarity into what you did is usually a good idea.
5) Improved
When you want to show you recognized an issue and were able to put a better process into place, this word is the one to use, according to The Balance Careers. It shows you have both initiative and problem-solving skills in just eight letters.
6) Trained
There are two uses for this word, and both can be impactful, The Balance Careers advised. On the one hand, you could use it to show your professional development and the steps you've taken along the way to become a better and more successful worker. On the other, it's another way of showing leadership, because you would have taken another employee under your wing and showed them the ropes.
7) Resolved
Much like "improved," this word highlights that you're a problem-solver, The Balance Careers noted. There was a problem, and you fixed it. Here, too, going into brief detail about what that issue was could make your resume even more impressive to a hiring manager.
8) Accomplished
Here, you are using a word to show your stick-to-itiveness and ability to see your projects through, according to Indeed. In clear terms, you can describe what you set out to do and the extent to which you knocked it out of the park.
9) Generated
There are many practical applications for this word, Indeed further added. You could use it to describe how many sales you helped push through, ideas you came up with to improve business processes and more.
10) Discovered
If you really want to show off your ability to dig into problems, this word will show hiring managers how proactive you are, Indeed recommended. Uncovering ways to make your company better, or do your job more effectively, will often help prove your quality.