5 things recent grads need to know about dressing for an interview
8/19/2019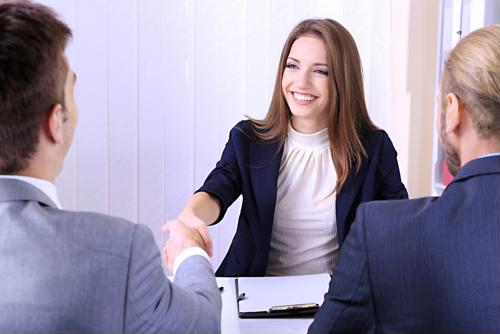 When you're going in for a job interview, companies will always have a certain expectation for how you're going to present yourself. From your clothing to your haircut and your general look overall, there needs to be a certain amount of professionalism you're bringing to the table for any such meeting.
With that in mind, if you're a recent college graduate, you may not always know exactly how you should dress for an interview. The following advice should help you make the right decisions when you want to dress to impress:
1) Research the company, then dress "up one"
Every company has its own dress code, and it's vital to find out what that is before your interview, according to The Balance Careers. That's because the general rule of thumb is to take the company's dress code and wear one "step" above that level. For instance, if it's a casual office where people wear almost anything they want, you should dress business-casual. If it's a business-casual office, you should probably wear a suit.
2) Don't go with big colors
Even if it's a casual office, you're trying to make a good first impression in your interview, so it's good to go conservative with the colors you wear, The Balance Careers added. That usually means khaki pants, a charcoal gray skirt, and few or no "statement" colors. While you might have a bright red power tie or other accessory that complements a black suit quite well, your shirt shouldn't be that bold.
3) Check your hair
This is less about how you dress and more about presenting yourself well, but it's wise to make sure your hair is well-groomed and not too shaggy before an interview, according to CollegeGrad.com. If that means it's time for a haircut beforehand, that's an important step to take. If you have longer hair, it's also a good idea to put it up, as this will often be taken as a more professional decision than leaving it down.
4) Keep your footwear conservative
It should go without saying that sneakers or sandals aren't a good idea to wear to a job interview, but what constitutes the "right" professional footwear can still be a little mysterious to some interviewees, according to Monster. For men, it's wise to just go with a simple brown or black shoe - with laces, rather than loafers - and for women, similarly colored, close-toed shoes will likely be best.
5) Use your best judgment
A lot of the above may come across to more experienced job seekers as common sense, but college graduates who have few or no "real world" interviews under their belt will usually have a good baseline idea of what to wear, Monster cautioned. However, if there are a few questions here and there, it's usually good to err on the side of dressing conservatively. And when in doubt about a particular item to wear, a simple web search could help uncover the best practice for your interview.