4 easy changes to improve your resume
8/12/2019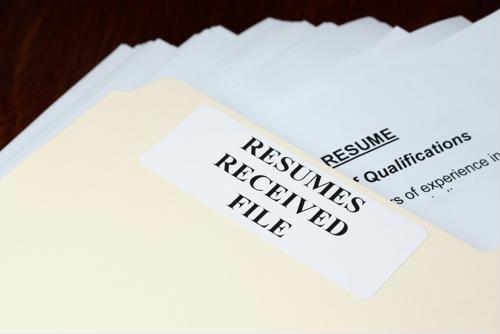 What many job seekers may not realize about their resumes is that hiring managers don't have much time to review every document. Some companies may receive so much interest for a job opening that the person overseeing the process may have little more than a few seconds per resume or cover letter to make a decision about whether a candidate deserves a closer look.
With that in mind, you might need to do more than you realize to ensure your documents stand out right away, and it probably only requires a few minor tweaks to what you already have. Below are four tips to help your resume appear a little more eye-catching:
1) Change the top
All too often, job seekers will simply list their name and other pertinent information in the top left or right corner of their resumes, in the same typeface and font size as the rest of the document, according to Lifehack. Changing things up a little - without getting to ostentatious - to make your name or chose profession (i.e. "John Smith, HR manager") in a slightly different font or larger size could help you stand out a little more.
Some candidates may also include a headshot or graphic at the top as well, but this isn't appropriate for all jobs.
2) Truly highlight your pluses
When you're trying to grab a hiring manager's attention, one great way to do so is to have a small "breakout box" that lists your professional accomplishments concisely, Lifehack added. Having that box near the top of the page, perhaps in a different color, can help highlight exactly what you want a decision maker to see first. It's important not to go overboard here, but to simply make the point of why you're the best candidate for the job.
3) Use a different font
Typically, people want to look "professional" on their resumes and end up blending into the crowd as a result, according to The Muse. For instance, almost every resume a hiring manager sees will use Helvetica, Arial or Times New Roman as its chosen font, usually between 10- and 12-point typeface. With that in mind, shaking things up a little - but not too much - to have similar-size print but another nice, professional font such as Calibri or Georgia could make sure your resume stands out a bit, even if it's just subconsciously at first.
This is another area not to go overboard, however, because if your font is too distinctive, that could be a turnoff. However, some fonts - like Comic Sans - are obvious no-nos.
4) Change the arrangement
One of the biggest changes you can make a little farther down the page is to eschew chronological order for your accomplishments and highlight those most relevant to the job, according to Glassdoor. Often, you may list your educational background first, since that's what happened first in your path to your career, but unless you're newly graduated, that won't matter as much to a hiring manager as your real-world work experience in your chosen industry. As such, it only makes sense to list those details first.