4 tips for optimizing your job search
7/30/2019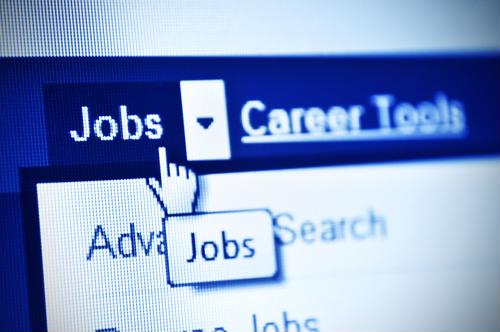 When it comes to finding a new job, many candidates struggle to locate open positions that align with their specific preferences and career goals. Modern job seekers spend countless hours pouring over online postings and submitting their resumes, but scoring a callback requires planning, direction and purpose. According to The Balance Careers, candidates can spend up to six months looking for a job, though this estimate often varies dramatically based on a host of unique factors, from industry-specific labor demands to skills shortages. While it may be difficult to gauge exactly how long your job hunt will last, there are a variety of tips and tricks that can help you be more efficient in your search for open positions.
Here are four tips for optimizing your next job search:
1) Make a list of your core skills, qualifications and experience
It's easy to get caught up in job titles while hunting for a new position, but locking yourself into a narrow channel of employment will only limit your options. Before you start browsing online job boards, it's important to create a detailed list of technical skills and subject matter expertise you can bring to the table. This exercise can help you identify roles you might not have considered and give you some ideas about how to customize your application materials for different job postings, according to Monster.com. The more you can say about your own qualifications, the better chance you have of landing a callback.
2) Look within your network
Employment websites like Indeed and Monster.com may serve as a primary hunting ground for job seekers, but the best leads are often sourced through referrals. In fact, a study by Jobvite found that referred applicants are close to 5 times more likely to be hired than average candidates, and 15 times more likely than those who applied through an online job board. So before you start sending out your resume en masse, explore your personal network to see what opportunities may be hiding in plain sight.
3) Personalize your resume and cover letter
While it may be quicker to submit generic application materials to as many open positions as you can find, this approach rarely leads to an in-person interview. Recruiters spend dozens of hours each week sorting through resumes and have become quite adept at weeding out lazy applicants. The best way to make a good impression is to tailor your application to the specific position and company you're applying to, rather than relying on catch-all tactics.
4) Frequently update your LinkedIn profile
Social media is quickly becoming a major recruitment hub for companies across industry lines, creating new opportunities for job seekers with an established digital footprint. However, a high follower count on Facebook or Twitter won't necessarily make you a shoe-in at your dream job, so it's important to focus on leveraging professionally-oriented networking sites. According to a study by LinkedIn, around 93% of companies use that platform for locating and recruiting qualified candidates, so making a profile may help you stand out to hiring managers. After all, a well-maintained LinkedIn account may end up doing all the legwork for you.