4 tips for de-stressing before a job interview
7/29/2019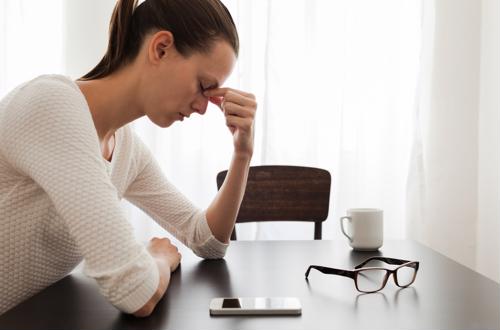 Let's be honest, job interviews are incredibly stressful. Whether you're applying to an entry-level position, making a lateral move or seeking career advancement, it can be difficult to remain optimistic when so much is riding on a good first impression. In fact, research conducted by Harris Interactive and Everest College found that around 92% of U.S. adults are anxious about interviewing for a new job, so you're not alone in feeling a bit apprehensive. However, while pre-interview nerves are common, it's important to stay level-headed and proactive leading up to your big day.
Here are four tips for de-stressing before your next job interview:
1) Overprepare
One of the best ways to calm your nerves before an important interview is to spend time reviewing your resume and learning more about the company you're applying to. The more prepared you are, the less you have to (reasonably) worry about. In fact, doing a bit of independent research may even help you land the job, as having little or no knowledge of an organization is the most common mistake applicants make during interviews, according to Undercover Recruiter. Be sure to develop a rich understanding of the company's history, business objectives, values and company culture to help guide your responses and demonstrate your attention to detail.
2) Strike a power pose
While it may seem a bit farfetched, power posing can have a notable effect on your overall mood. The practice was popularized by Harvard Business School professor Amy Cuddy, who argued in a 2012 TED Talk that peoples' attitudes are most often shaped by their behaviors. By "mimicking" a confident posture, you may be able to "nudge" yourself toward a more positive frame of mind and make positive changes to your body language. A few notable examples include leaning back in your chair with your feet propped on a desk, and standing with your feet apart and your hands planted on your hips.
3) Exercise regularly
Physical activity is a great way to relieve stress, fight off fatigue and improve your concentration prior to a job interview. According to the Anxiety and Depression Association of America, exercise is known to increase alertness and enhance cognitive functions, in addition to giving you a quick boost of endorphins. Of course, job seekers should regularly exercise in the weeks leading up to their interview rather than waiting until the last minute. A heavy workout the night before your in-person meeting may help you get some much-needed sleep, but a week of workouts can put you at the top of your game.
4) Get warmed up
At the end of the day, a job interview is just a conversation between an employer and a prospective employee. And although the stakes may be higher than your normal day-to-day interactions, the fundamentals are usually quite similar. Before heading into your interview, spend some time chatting with friends, family or even the receptionist to get warmed up. This tactic can not only take the edge off of your upcoming interview, it can also help you find an appropriate tone and sharpen your communication skills.
While these de-stressing techniques might not completely mitigate your interview anxiety, they can preoccupy your mind with health and proactive activities that can make you feel more confident and comfortable.