5 ways social media can bolster your hiring practices
7/24/2019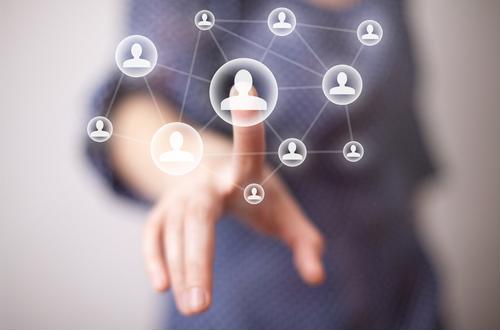 Social media is quickly becoming the communication channel of choice for millions of potential job applicants around the world, creating new opportunities for organizations looking to optimize their hiring practices. And while many recruiters have gotten in the habit of scrolling through candidates' timelines before offering them a job, there are plenty of other ways staffing professionals can utilize these online platforms.
Here are five ways to leverage social media as a recruitment tool:
1) Screening applicants
The most obvious use for social media during the hiring process is to check applicants' profiles for any signs of troubling behavior. According to a 2017 survey from CareerBuilder, close to 70% of employers now use social media to screen potential hires, as it can provide an inside perspective on candidates' personality, values and professional goals. Considering workplace culture is quickly becoming a key concern for talented job seekers, it's crucial to hire applicants who will fit into an employer's existing team dynamic.
2) Posting and promoting open positions
When it comes to getting the word out about open positions, social media offers unmatched access to active and passive candidate pools. Currently, close to 95% of professional recruiters use online networking platforms to post and promote new openings, according to Betterteam. While popular job boards like Indeed and Monster.com can help hiring managers attract qualified applicants, the best way to increase visibility is to go straight to the source.
3) Building brand awareness
The tight labor market has increased competition between employers that are looking to onboard the highest quality candidates. In response, many companies have started to ramp up their benefits packages and work perks, but the surest way to appeal to modern job seekers is through online engagement. Social media enables employers to share what is unique about their organizations, build credibility and establish themselves as authentic brands. These efforts can help cultivate goodwill with potential applicants and generate excitement about open positions.
4) Attracting passive candidates
Filling technical roles can be difficult when an employer's pool of candidates does not possess the specific skills, knowledge and experience they require. This may account for why many recruiters have started adapting their hiring methods for passive candidates who already possess full-time jobs. Luckily, close to 70% of employed Americans are either actively looking for a new position or open to the possibility, according to research from Mental Health America. Career-oriented social media platforms like LinkedIn give employers a direct pipeline to workers who fit their exact specifications, though competition is fierce.
5) Identifying employment trends
As a new generation of workers starts to make inroads into the labor market, employers will need to adapt their hiring practices to align with Gen Z preferences and expectations. However, monitoring these changes can be challenging if a company is not already immersed in popular digital ecosystems. Establishing a presence on social media can keep recruiters dialed into important employment trends that may help or hinder their ability to attract and retain top talent. A well positioned employer will likely be better equipped to capitalize on social trends than companies that take a slow roll approach to social media recruiting.