5 ways to overcome a bad first impression
6/4/2019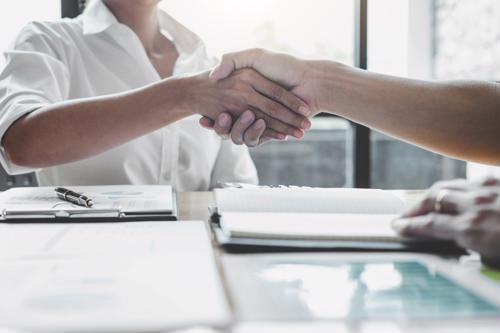 Sometimes, things don't go as planned. If you take a lot of job interviews, you're not likely always going to hit the ground running and, in some cases, you might even make a bad first impression. If that's the case, there's no need to worry that you've "blown it," or anything of the sort. There are plenty of ways you can turn around a regrettable introduction and still knock your interview out of the park.
Here are five great ways you can get back to square one after an initial hiccup:
1) Admit the mistake and apologize
Usually, if you do something that makes a bad first impression with a hiring manager, you both know what happened, according to The Muse. If that's the case, just own up to it, rather than letting it be an elephant in the room. In other words, don't let it be and hope it goes away, and certainly don't make excuses for yourself. Something as simple as saying, "I thought about what I said earlier, and that wasn't what I meant," can go a long way toward showing that you're capable of self-criticism and know how to deal with mistakes.
2) Focus on the stuff you know
If a bad first impression springs from the fact that you weren't as prepared for a certain question as you should have been, it can be a good idea to shift the discussion - as best you can - to something you know inside and out, The Muse added.
3) Find a way to surprise them
If you make a mistake early in the interview, you might want to think about ways you can do something surprising to make the hiring manager reevaluate those initial feelings about you, according to Harvard Business Review. If, for example, you came off as unprepared in an initial interview, use your "thank you" email to discuss some things that could only be understood if you put time and effort into finding the information. That could radically alter an interviewer's perception in short order.
4) Ask for advice
This is another way of showing you understood a shortcoming and want to move past it in a way that allows you to grow, either as a person or a professional, according to Inc. magazine. Depending upon the nature of your misstep, getting a bit of advice from a hiring manager will simultaneously give you actionable information to take a step forward, show that you recognize and respect their expertise (a.k.a., flattery) and are willing to improve all the time.
5) Stick with it
Unfortunately, there's probably no way to overcome a bad first impression in one fell swoop, Inc. noted. With that in mind, it's a good idea to really stick with your efforts to recover and present yourself in the best possible light once again, so that it's clear you recognize your error and are making a good-faith effort to get back in the interviewer's good graces.