6 tips for interview attire when it's hot out
6/3/2019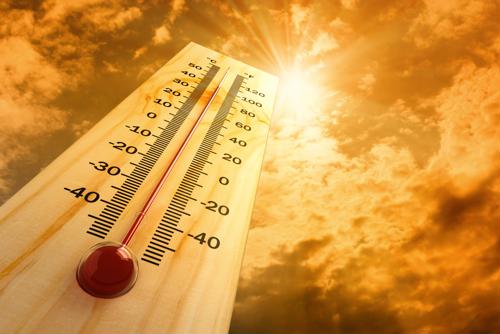 Though the official start of the season is still a few weeks away, hot summer weather is already setting in across the U.S., which can be tough for job seekers. After all, having to wear a suit or sweater in 90-degree weather isn't comfortable and sweat can end up leaving you looking a bit disheveled for your interview. It raises the question - What can you do to beat the heat while still looking professional?
Here are six tips to help you make the best decisions about your outfit:
1) Use lightweight fabrics whenever possible
Women have it a little easier than men when it comes to summer interview attire, since they do not always have to wear pants or suit coats to dress professionally, according to The Balance Careers. However, every choice in summer should come down to one issue above all others: Is the fabric light and breathable? If the answer is "no," it's probably best to shy away from it.
2) Bring items you can put on at the last minute
While your interview may require a suit and tie, there's nothing that requires you to wear them in the car or on the train en route to the meeting, The Balance Careers advised. Instead, you should prepare to carry any such items separately - taking care that they don't get wrinkled - and put them on outside or in the lobby before heading in for the interview.
3) Wear lighter shades
While it's probably not a good idea to wear a tan or pastel suit, the lighter the colors you're wearing, the less heat your outfit will absorb, according to Career Contessa. If you can get away with khakis, a light dress shirt, and a patterned sport coat, that's probably a better idea than wearing a black suit. Of course, some jobs call for more formal attire, so you should still aim to dress "up one" for the interview, meaning "business" for a business-casual office, or business-casual for a casual-dress workplace.
4) Choose an unlined suit coat
One of the problems with wearing a suit is there's often more than one layer of fabric in the coat, Career Contessa cautioned. If you have multiple suits or sport coats, it might be wise to choose the one that doesn't have a liner in it, simply because that's one less layer of fabric to sweat in.
5) Find comfortable stretches
The good news about modern fabrics is many are stretch-fit, meaning they can both look great and feel comfortable, according to Top Resume. If you're already concerned that you're going to be uncomfortable in the heat, avoid wearing clothes that are too constricting and opt instead for a stretch-fit, which can help you relax a bit. However, you will have to be careful to pick a stretch-fit fabric that also breathes well.
6) Keep it professional
Sometimes a job seeker's desire to be comfortable in extreme heat can lead them to make the wrong decisions about what to wear, such as slip-on loafers (often seen as not professional enough for an interview) or a too-short skirt, Top Resume advised. Use your best judgment for what clothes will make a great first impression.