6 job search tips for soon-to-be college graduates
4/9/2019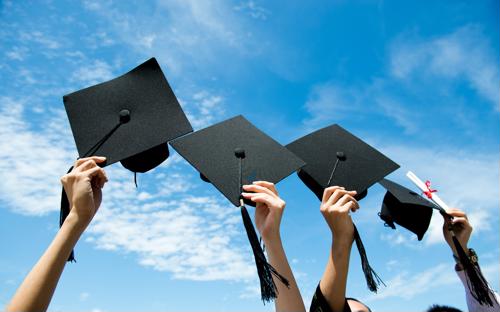 The end of the school year is quickly approaching, and for millions of people who will graduate college, that means it's time to step into the "real world" and find a full-time job. Doing so isn't always easy, for a litany of reasons, but the strength of the economy and today's low unemployment rate often mean candidates will be able to find something that works well for them.
Here are several tips that will help any new entrant to the job market successfully navigate their post-college career search as quickly and easily as possible:
1) Have a plan
Simply knowing what you want to do is a big part of the battle here, according to Top Resume. But even without that knowledge firmly in place, you should still be able to craft a job search plan that allows you to get the most out of every hour. Knowing what resources to start with is a great first step.
2) Clean up your social media
While it may not be a big deal in college to post pictures of yourself at parties or otherwise air your thoughts on a litany of topics online, hiring managers might frown on certain behaviors. As such, going through your feeds and deleting anything that might be questionable, or even close to it, is probably a good idea.
Likewise, it makes sense to set up a "professional" profile on LinkedIn, or other industry-specific social and networking sites, so that you're showing up on the radar of hiring managers who might be looking for someone just like you.
3) Reach out to your network
When it comes to networking, many college kids might think they don't have much to rely on, but that isn't actually the case, Top Resume noted. Whether it's people they met during their internships or alums from their college, reaching out to people to let them know you're looking for a job is always worthwhile.
4) Work on your skills
While some companies may be hesitant to hire a recent college graduate due to their relative lack of work experience, many may be encouraged to know you're always trying to grow as a professional, according to CNBC. Enrolling in classes or other development programs so you can show you're eager to improve your skill sets will often be seen as impressive.
5) Find side gigs for now
Even if you're not able to find a full-time job on your exact career path, working side jobs that are even tangentially related to what you want to do might go a long way for you, CNBC added. After all, you'll be gaining real-world experience, making money and building connections that could serve you well down the road.
6) Write your cover letter and resume, then edit them time and again
Many experts recommend revamping your resume and cover letter for every job you apply for, and at the very least it's good to have a template in place that you can change or edit down, according to The Muse. Once you have something resembling a finished product, you should go over it a few times with a fine-tooth comb to make sure there are no inaccuracies or typos.