Choosing between internal and external candidates
4/12/2019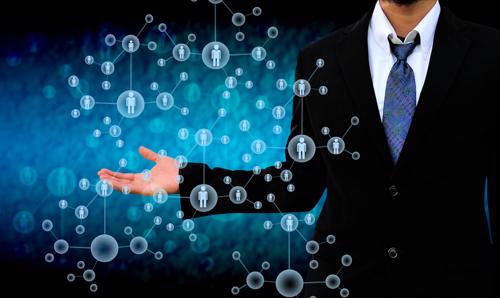 When companies have a high-level job opening, they may be inundated with interest from candidates both within the company and outside it. This presents hiring managers with a unique issue: Do they bring in someone from another firm to potentially provide some "outside the box" thinking, or do they hire internally because those workers likely know more about their business as a whole?
Here are four things hiring managers need to consider when choosing between the two:
1) Hit the ground running
Hiring an internal candidate can provide a number of advantages in terms of efficiency, including the basic understanding of how the company works, often from the ground up, according to Zenefits. But another intuitive advantage, which may not always be considered, is that internal candidates need little to no training to get up to speed with what the role requires. This may be especially true if an employee already directly dealt with the person who was previously in that position.
In addition, there are far fewer costs associated with hiring an internal candidate, so for companies that are a little more conscious of their bottom lines, this might also be a necessary consideration.
2) References you can trust
Similarly, if a potential internal hire knows the company well, the good news is that the company knows them well too, Zenefits added. That means you can simply talk to their managers or coworkers to get a sense of how qualified a given applicant may be, potentially giving you an added advantage when assessing these candidates for the hire.
3) Shake it up
Of course, the reason companies may want to make a new hire in the first place is if they need to see fresh ideas or increase their ability to compete with other firms in their ever-evolving fields, according to Fit Small Business. To that end, an internal hire may not be as effective in achieving these goals as bringing in an outsider. This certainly doesn't mean businesses don't have people with great and potentially game-changing ideas within their ranks already, but sometimes a fresh perspective is required to take the next step.
4) A deeper knowledge
Talking to a healthy mix of both internal and external candidates may also give companies a better understanding of what they're actually looking for in a hire, according to The Balance. That's because having two different perspectives on what may be needed for the open position can help inform internal decision-making.
For instance, an internal candidate may illuminate some of the issues the company might have had that led to the need for the hire in the first place. Meanwhile, an external hire can present new ideas that highlight what the firm might have been missing.
With any open position, companies would be wise to examine as many options as is feasible to arrive at the best possible decision about whom to hire. Whether that's an internal or external candidate may depend heavily upon the firm's unique needs, but interviewing at least a few of each may help inform hiring practices overall.