6 tips for better seasonal hiring
11/19/2019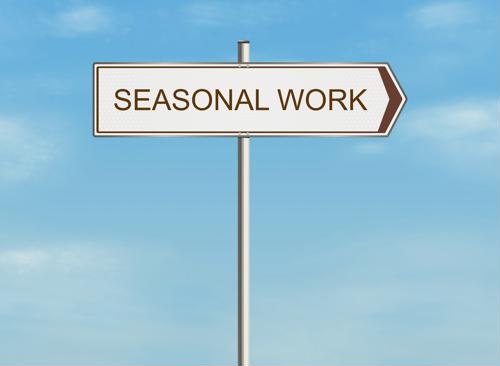 With the holiday season nearly here, you may need to bring on additional employees to help shoulder the burden that comes with this time of year. That can be true for companies that see more business throughout November and December, but also those who need a few extra people on staff to handle work when others inevitably take more time off around the holidays.
With that in mind, these steps should help you get a better handle on the last few remaining holiday hiring efforts:
1) Ask current employees if they know anyone
No one is going to know better what your jobs entail than your current staff, and asking them to recommend friends and family who may be up to the task is always a good idea, according to Monster. These potential hires may prove more effective than the overall pool of applicants, especially because they come highly recommended by a trusted employee.
2) Think about flexible schedules
If you don't necessarily need your seasonal hires in the office from 9 to 5 every day, make sure you're offering flexibility to those potential workers, Monster added. The reason why is simple: These people will often have other jobs on top of your seasonal position, and if you give them options for when they come in, or the ability to duck out early to pick up their kids from school, that could make your offer more attractive without adversely impacting productivity.
3) Make sure they know they'll start on smaller projects
You can't always expect seasonal hires to hit the ground running, so make it clear you won't ask a ton from them at first, according to Small Business Trends. Even if that's just a few days in which they're learning the ropes, people may be more comfortable taking a seasonal position knowing you won't throw them right into the fire.
4) Get it done quickly
Any seasonal hiring efforts you undertake simply cannot stretch on for weeks, Small Business Trends noted. Whether you're gearing up for a rush on Black Friday or you just need to have a few people up to speed closer to Christmas, time is of the essence on any seasonal hiring effort.
5) Switch up the interview style
The kinds of questions you might need to ask during a traditional job interview largely won't apply to seasonal hires, and you need to make sure your meetings with these candidates reflects that, according to Zenefits. You don't need to have a big discussion about their future with the company - even if you might offer them a permanent job after the holiday season - but you should make sure they understand their obligations in such a job.
6) Compensate them well
If you really want to make sure your seasonal hiring effort goes well, and that those new employees remain engaged in your work, you should make it clear that they will receive great pay and, perhaps, competitive perks as part of the job, Zenefits said. This is vital in any competitive job market, but with hiring heating up even more this holiday season, it's basically required.