5 job search tips for the winter
11/19/2019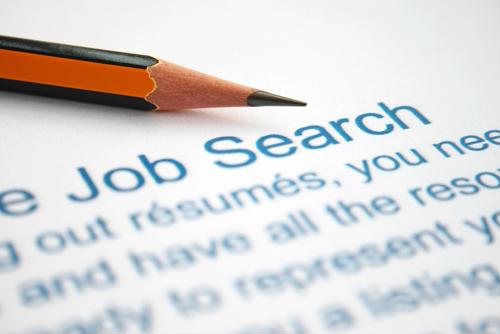 As the calendar year winds to a close, many companies are either wrapping up their previous candidate searches or gearing up to start fresh efforts in the new year. That can make things more difficult for job seekers, but it doesn't mean you should stop looking for work until 2020.
If you're still in need of a job change as the holidays approach, these tips should help you navigate the market:
1) Lean into networking
Perhaps the best way to get your foot in the door at any company - potentially even those who haven't even listed the job publicly yet - is by getting in touch with your contacts throughout the industry, according to A Better Interview. That could lead to new opportunities your competition for the job doesn't know about yet, and may also come with a strong recommendation. Moreover, even if that person's employer doesn't have an opening, they may know of others through their own networks, and let you know about them.
2) Set a schedule
The job search can be a bit frustrating at this time of year, so it's important not to get too bogged down in it, A Better Interview advised. Give yourself the time to look for work, but also don't dig in too deep if you run into a lack of truly enticing opportunities. Set aside a few hours in advance to look through your options, and stick to that schedule so you don't burn yourself out.
3) Have a plan
It's also a good idea to have a plan for how you will spend time in that job search, according to the Undercover Recruiter. For instance, if you set two hours aside to look at job listing sites and one hour for reaching out to contacts, that may be a better idea than just saying, "I will do job search stuff for three hours." In short, this will keep your search a little more organized.
4) Reach out independent of an application
While you may submit your resume and cover letter to a company via email, or fill out an online application form via a jobs site, it can be a good idea to go a step beyond that, the Undercover Recruiter noted. Sending a quick note to the hiring manager or other contact provided in the listing itself may seem like a bridge too far, but many may see it as you being the kind of candidate who has some "get up and go" initiative in your arsenal. That extra bit of confidence will help you get an interview at the very least.
5) Think about different opportunities
Because job listings can be somewhat scarce at this time of year, you might want to think about ways you can broaden the focus of your search, according to Career Confidential. For instance, looking for jobs that are just a bit outside your career path, but require many or all of the same skills you already have, could be a great way to find new opportunities.