5 tips to tailor your cover letter to the job
10/30/2019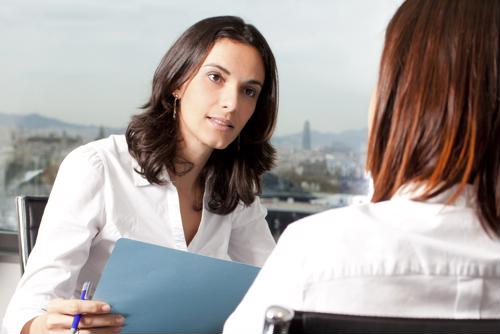 One of the most important tips job seekers will get when they're applying to several or more open positions is that they cannot make their resumes and cover letters "one size fits all." Instead, it's important to make sure the documents they send to hiring managers conform as closely to the requirements laid out in the job description.
The following tips should help any job seeker better ensure the details on their resumes and cover letters will impress those who make the decisions about bringing them in for an interview:
1) Emphasize the skills most relevant to the position
When you look at the job listing itself, take note of the things the company lists as being most important to the job, according to TopResume. For instance, if they're looking for skills in a specific programming language or software platform, and you have familiarity with them, you should move that information to as high in the resume and cover letter as you can. In many cases, hiring managers only look at these documents for a few seconds each, so you have to catch their attention quickly.
2) Get the contact right
It's always a good idea to address any document you send over to the hiring manager specifically rather than "Sir or Madam," or worse, "To Whom It May Concern," TopResume added. This not only feels like you just copied and pasted or otherwise left the document unaltered, it also makes it appear you did no research. The only time these documents shouldn't be addressed to a specific person is if you can't find any information at all about the hiring manager online. And in today's business world, that would be difficult.
3) Emphasize connections you have in common
If you do track down details about the hiring manager, use networking to your advantage, according to Her Campus. Check them out on LinkedIn and see if you have any connections to them. You can then use those people as references, or simply put them in your cover letter as someone who you've worked with in the past and found the relationship fruitful.
4) Key in on keywords
Often, there will be words in a job listing that stand out as being unique or otherwise noteworthy - use them in your resume and cover letter, Her Campus advised. Even if you're only swapping words you already used out for more appropriate synonyms, this little extra effort will help show hiring managers you're on the same page, and that what you bring to the table is exactly what they're looking for.
5) Craft a story
With all of the above information in mind, the last step to making your cover letter stand out and conform closely with what a company is looking for is simple: Tell a story, according to The Muse. Too often, cover letters just restate the information on a resume with little to no interesting additional details. If you can tell more of a narrative story about how you gained your experience, people in common who might have helped you along the way, and so on - all while using job-specific language - you may be more likely to get an interview at the very least.