5 best things to ask job candidates in an interview
10/28/2019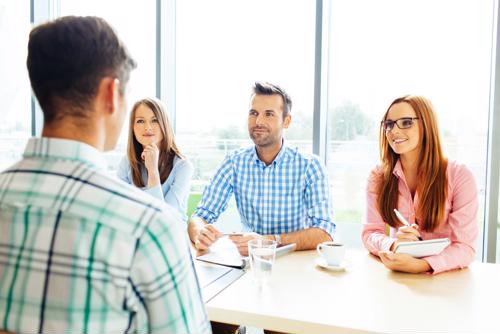 In any job interview, you're trying to get as much information as you can out of a candidate without just having them repeat details of their resume back to you. With that in mind, you need to shake things up in such a meeting and get more revealing answers.
The following questions will help you do just that:
1) "Why are you the most qualified?"
If you bring someone in for an interview, there's a collective understanding that they are at least somewhat qualified for the job, according to The Muse. However, if you ask those people why they are uniquely positioned to give you the best long-term work out of everyone in the field, they may give an answer that surprises you, and helps you better understand how they see themselves as professionals.
2) "How do you prefer to work?"
One of the biggest contributors to otherwise great hires not working out is if they don't fit in with the team or its style, The Muse added. There's no right way to work, but if you have an office that relies heavily on collaboration and a candidate prefers to be left to their own devices - or vice versa - that can lead to unneeded headaches.
3) "Which aspect of your career are you most proud of?"
This is another question that refers back to how candidates see themselves, but it's once again instructive in getting to a detail that isn't likely to be listed on the resume - and could inspire a great talking point, according to Indeed. People will always try to paint themselves in the best possible light during an interview, but getting them to talk energetically about something they're already passionate about is a must.
4) "What should I know about you that isn't on your resume or cover letter?"
Another way to get to the idea of details you don't already know is to ask outright, Indeed advised. This may catch interviewees off-guard in a positive way, making them think on their feet but still come up with something positive about their past career experience they can highlight.
5) "Is there something in your career you would do differently if you knew then what you know now?"
Many times, interviewers ask this sort of question as a way to get candidates to reflect on past mistakes, but by framing the question a bit more positively, the answer could be even more illuminating, according to Glassdoor. After all, we all accumulate knowledge and skills throughout our careers and even things we did well could be done better with the benefit of a few extra years' worth of experience.
With all of this having been said, however, it's important for interviews to not simply be a straight question-and-answer session. If you can work these queries and others into a more conversational meeting, rather than going down a checklist of questions, you're far more likely to get useful answers out of every candidate you interview.