5 tips for looking for new jobs when you already have one
10/22/2019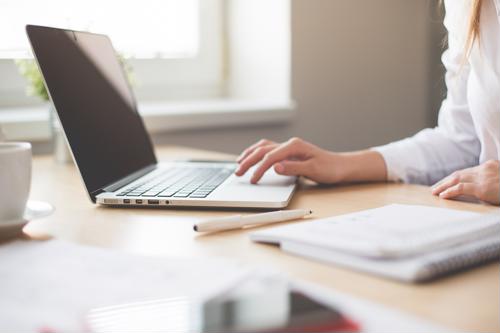 While unemployment rates are currently at some of the lowest levels ever experienced in the U.S., many Americans are still looking for work. They're just doing it while already having a job. However, conducting a job search while currently in a position that takes up a big chunk of your week isn't easy.
Consequently, it's important to have a good strategy around your search for a new role without letting your contributions in your current position slip. The following tips should help:
1) Don't do it at work
First and foremost: When you're looking for a job, don't do it on company time, according to job search expert Robin Ryan, writing for Forbes. For one thing, it may interfere with your ability to do your current job well. For another, your current employer may have software on your computer that tracks the websites you visit, which could land you in trouble if you're on job listing sites all day.
2) Know what roles you're looking for
When you search on those sites, it's important not to waste your time looking at every position that might vaguely apply to your specific skill set, Ryan advised. Instead, it's a better idea to really focus in on jobs that pertain to what you're looking for in a switch. For instance, if you feel your progress up the career ladder has stalled out at your current employer, only focus on higher roles than what you have now. But if you just want a change of scenery or pace, you can be a little more broad in your pursuits.
3) Be honest
When you apply for these positions, make it clear that you already have a job - and be honest as possible about why you're looking to move on, according to The Undercover Recruiter. This way, there will be no ambiguity about what's going on with your job situation and companies feel better knowing what they might be getting themselves into when pursuing you as a potential candidate.
4) Keep it under your hat
It should go without saying that your current employer probably won't like that you're looking for a new job, so it's wise not to tell few people - if anyone - at your current company about the search, The Undercover Recruiter added. Specifically, the people it might be safe to rely on here are those you might list as a reference. It's only fair to let them know they should expect a phone call or email from a hiring manager, but that should only apply to the people you trust most.
5) Keep your information up to date
When you're putting together everything you need for a job search, it's critical to make sure your resume and LinkedIn profile is reflective of your most up-to-date qualifications and situations, according to the CBC. Especially if you're looking to move up in your industry, this kind of effort will only help you stand out from the crowd, and make you appear more diligent and detail-oriented.